Fingerlickin' Good Food!
Feeling hungry? We serve a large variety of healthy and original dishes in our restaurant. We're famous for our huge portions and fresh, natural taste.
Maybe you want to try an amazing healthy vegetarian plate or a tasty Turkish shawarma. More in an Asian mood? Try the spicy Thai curry! We serve plates from all over the world. All made with a lot of love!
New on the menu!
Imported beef tenderloin with rosemary bathed in wine with sweet potato puree, steamed vegetables and garlic bread. Try it now!
Super tasty Mayan Burger and fries! Morning coffee con leche is fantastic […]. Enjoyed the Mojito's in the evening time along with the many different morning vegetable and fruit juices. I would say this is a must visit in Flores!
●●●●●
JWiersTravels @ TripAdvisor
Homemade Goodness!
And if you wonder what those delicious smells are in the morning: It might be our baker, preparing our delicious homemade bread, brownies and pies! Every day, we bake it all fresh from scratch! Or maybe it's the aroma of our great Guatemalan coffee and chai teas?
You catch my drift. Whether you are looking for an enormous burrito, delicious pasta, a fingerlickin' burger with some of the best fries in Petén, a glorious dessert or just a good cup of coffee, you are about to find exactly what you're looking for!
Opening Hours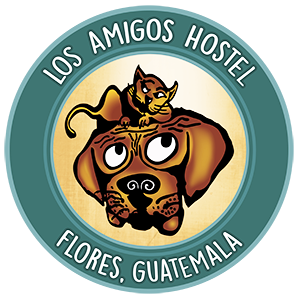 MONDAY-SUNDAY
7am – 10pm